ENTER THE QUANTITY TO SEE THE QUANTITY DISCOUNT INTO THE SHOPPING KART

R-10
SOPRA-XPS 20 is a rigid thermal insulation board made of extruded polystyrene. It is composed of closed cell foam. It is mainly used as thermal insulation for above grade SOPREMA wall systems and on the inside of foundation walls. It can also be used for residential applications on exterior foundation walls and under concrete slabs. Compliant with CAN/ULC S701.1, Type 3.
Up to 70% recycled content for the entire product line.
Benefits
Exceptional water and moisture resistance
Durable and strong
Superior initial and long-term thermal performance (R-5/in)
Tests and certifications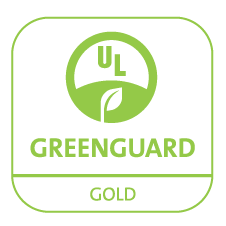 Free shipping in Montréal area and south shore of Montréal with an order of one pallet of 24 and more units.
-EVALUATION : A best buy for customer satisfaction!
*******************************************************************
-ETHICAL CERTIFIED FOR LOCAL SALES : NO
-ETHICAL CERTIFIED FOR EXPORTATION : NO
-COUNTRY ORIGINS: Québec
-ECOLOGICAL PRODUCT : Yes
-ORGANICS CERTIFIED: NO
-TEST SOURCE: Send us test link!
Could be different from the picture.
-Price subject to change.
-LEGAL WARRANTY: 5 years.
-Price F.O.B. Montreal, Quebec, Canada. Online special price only.
-We are looking for ethical certified products! Contact us!
-List of countries to boycott.: www.ethicalcertification.org
-CONVERSION in your currency here: http://www.xe.com/ict/

-Continue to shop! Many items with free shipping.
20 psi. 2" x 2' x 8'. R10. Thermal insulation board Soprema SOPRA-XPS 20 psi
Brand: Soprema
Product Code: 44324-2-côté ou 44417-4-côté feuillurés
Reward Points: 53
Availability: On order: 1-3 Days
109.95$ CAD

59.20$ CAD

Price in reward points: 109
---
Available Options
This product has a minimum quantity of 624
Related Products
Tags: Thermal, insulation, board, Soprema, SOPRA, XPS, 20, psi, 4, x, ", 8, 2, extruded, polystyrene, Montreal, Quebec, Canada